"...With a hand outstretched, he awaited the Fire prince's response, patient to see whether the other man would accept his silent offering or deny him."
Is this offering what I think it is?
"Destiny and fate had chosen this prince as the one most compatible with him, but even still, he wanted and needed to be able to know this man inside and out. Sliding his palm onto the other man's hand..."
Right.
Four sentences later...
"What is your name, little one?"
I don't know if I'm more horrified that they were publicly humping a few minutes ago or that he called him "little one"
And then....of course...and I really should have seen this coming...
"A child? Within the year? You would have a child with me?"
"Of course. You are my life-mate. It will be a pleasure to birth a child of both our loins."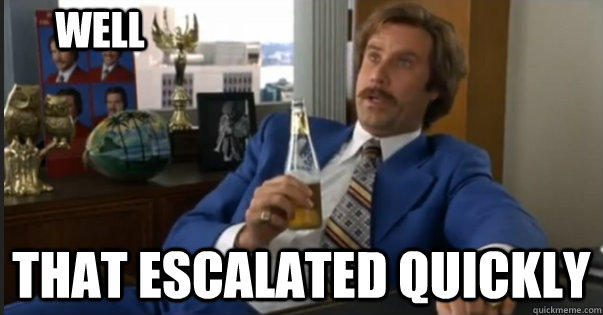 I should just be happy that he's not already pregnant.