I super needed this. It was light and sweet and hot and I adored Amir so much!
I loved watching Amir interact with his friends, Peter and Shane and Greg. They know each other, in a way no one else will ever really understand, they know when to push and about what and when to let things go. Solid friendships, love it.
So excited for the next book, Greg and Shane are very intriguing...and while I know it will be angsty...
Please....Be gentle with me! (the google gifs for that O.0 )
I liked Jay, he was sweet. I like how it was clear that Amir's sweetness wasn't what he was used to, but it wasn't a whole big angst fest.
I hope to see Freddie again... perhaps with the mysterious housemate.
The evolution of my feelings for Cedric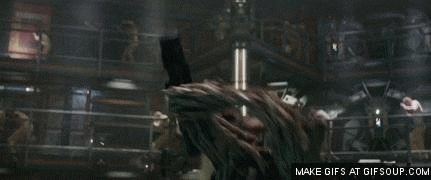 The sex was yummy...
"Straddle my hips and jerk off on top of me."
Lovely watching them fall for each other.
*Plot spoiler*
The ending got me. I cried. Jay's hero presentation. It was hard and sad but beautiful.
Really enjoyed! Looking forward to more!!!